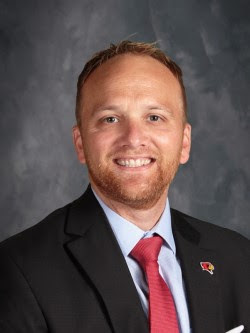 Dr. Ben Lee, Superintendent
This is Dr. Lee's 15th year in education. He has served as a teacher, coach, principal and superintendent. He has been heavily involved with leading initiatives for standards-based assessment, one to one technology, student ownership of learning and teacher collaboration.
He earned a Doctorate of Education from Illinois State University, a Master's in Educational Leadership from Western Illinois University and completed his undergraduate work at Eastern Illinois University.
Dr. Lee and his wife, Hannah, have two girls--Olivia and Sadie. He enjoys running and participates in marathons and obstacle course races. Dr. Lee is also a member of the Metamora-Germantown Hills Rotary.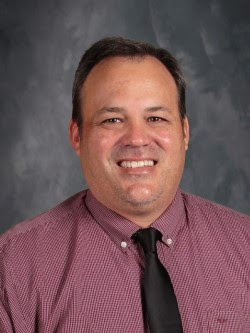 Mr. Tim Damery, Principal
Mr. Damery has been employed at Metamora Grade School since 2012. Prior to being the current principal, he worked as the dean of students and athletic director of MGS. The one event that he is most proud of is the success of the Nets for Vets annual fundraiser that helps support the Peoria Area Honor Flight. MGS is the leading school in the area with funds raised to support the veterans participating in the honor flight.
Not only is Mr. Damery the principal at MGS, he was a student at MGS from Kindergarten through 8th grade and graduated in 1989. He really loves this town, the school, and the community.
Mr. Damery also serves on the Metamora Area Business Association (MABA) where he has been a member of the Meet Your Heroes committee for several years.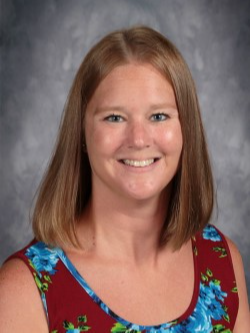 Mrs. Angela Vanderbloom, Assistant Principal
Angela Vanderbloom serves as Assistant Principal/Athletic Director. Angela taught at elementary and middle schools in Peoria 150 before moving to Colorado. While in Colorado, she served as a Math Instructional Coach in a K - 12 district. During this time, she initiated blended learning, standards - referenced grading and assessment, and a student-centered mathematics curriculum. This past year her family returned to Illinois where she served as the Dean of Students at a junior high in Galesburg. She has two children who will now attend MGS.