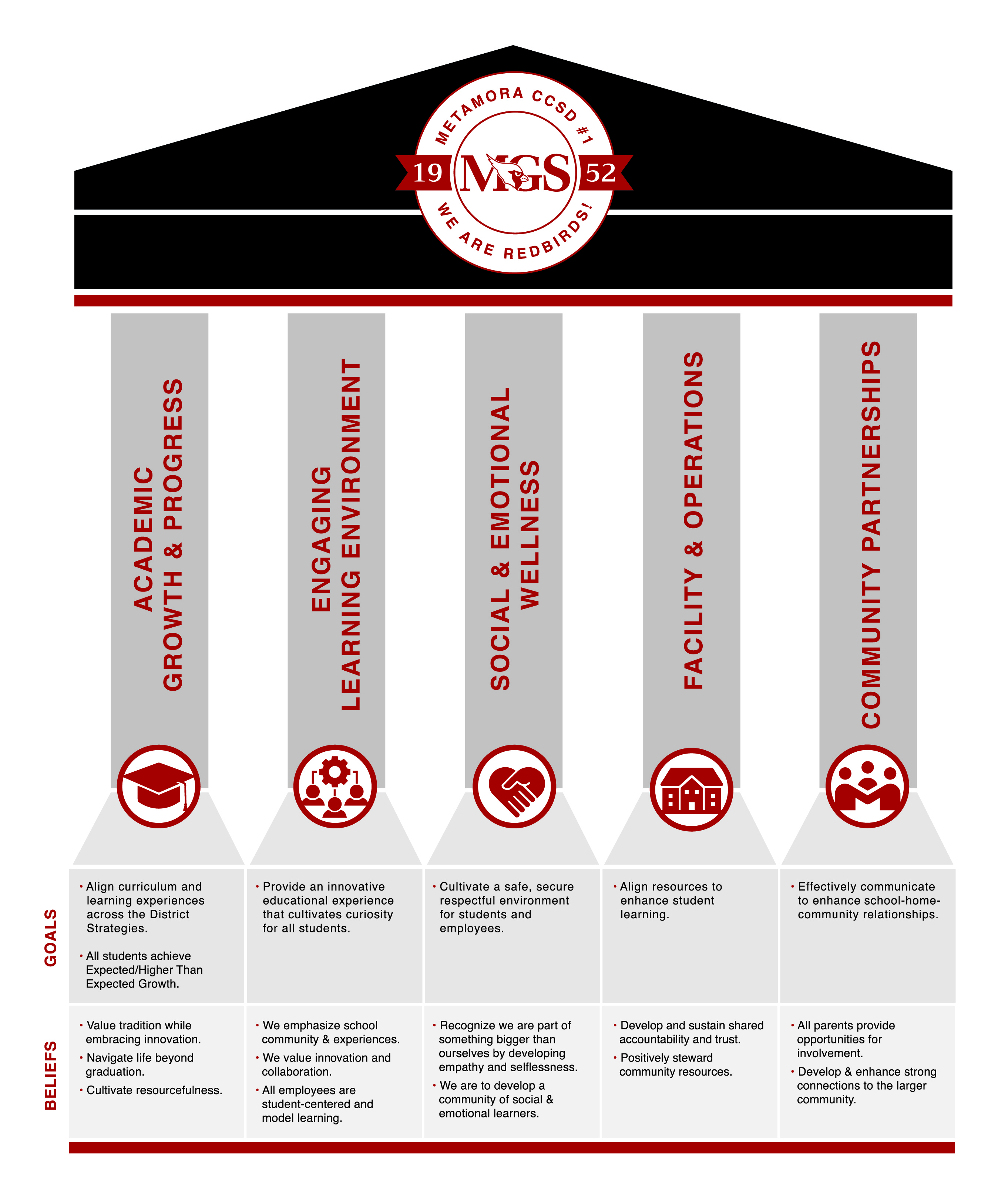 Metamora CCSD#1 is a single elementary school district housing approximately 900 Pre-K through eighth grade students. It is located in Metamora, Illinois, a rural area located twelve miles northeast of Peoria.
Metamora Grade School offers a high quality educational program that maximizes our children's learning opportunities during their formative years. The Pre-K through eighth grade district structure provides us the opportunity to place primary emphasis on elementary education. MGS offers an outstanding standards-based curriculum augmented with music, fine arts, technology and physical education specialists. Our teachers work diligently to align our curriculum with the Illinois Learning Standards. We celebrate excellence at MGS!
Metamora Grade School received the National Blue Ribbon School of Excellence from the U.S. Department of Education in 1998. We have received the Bright Star School Award for students' academic performance ranking in the upper one third of Illinois school districts, but whose expenditure per pupil ranks in the lower one-fourth of Illinois school districts for the past eleven years.
We hope that you will take the time to come and visit our outstanding educational environment. We are proud of our students, teachers, and staff and welcome your visit.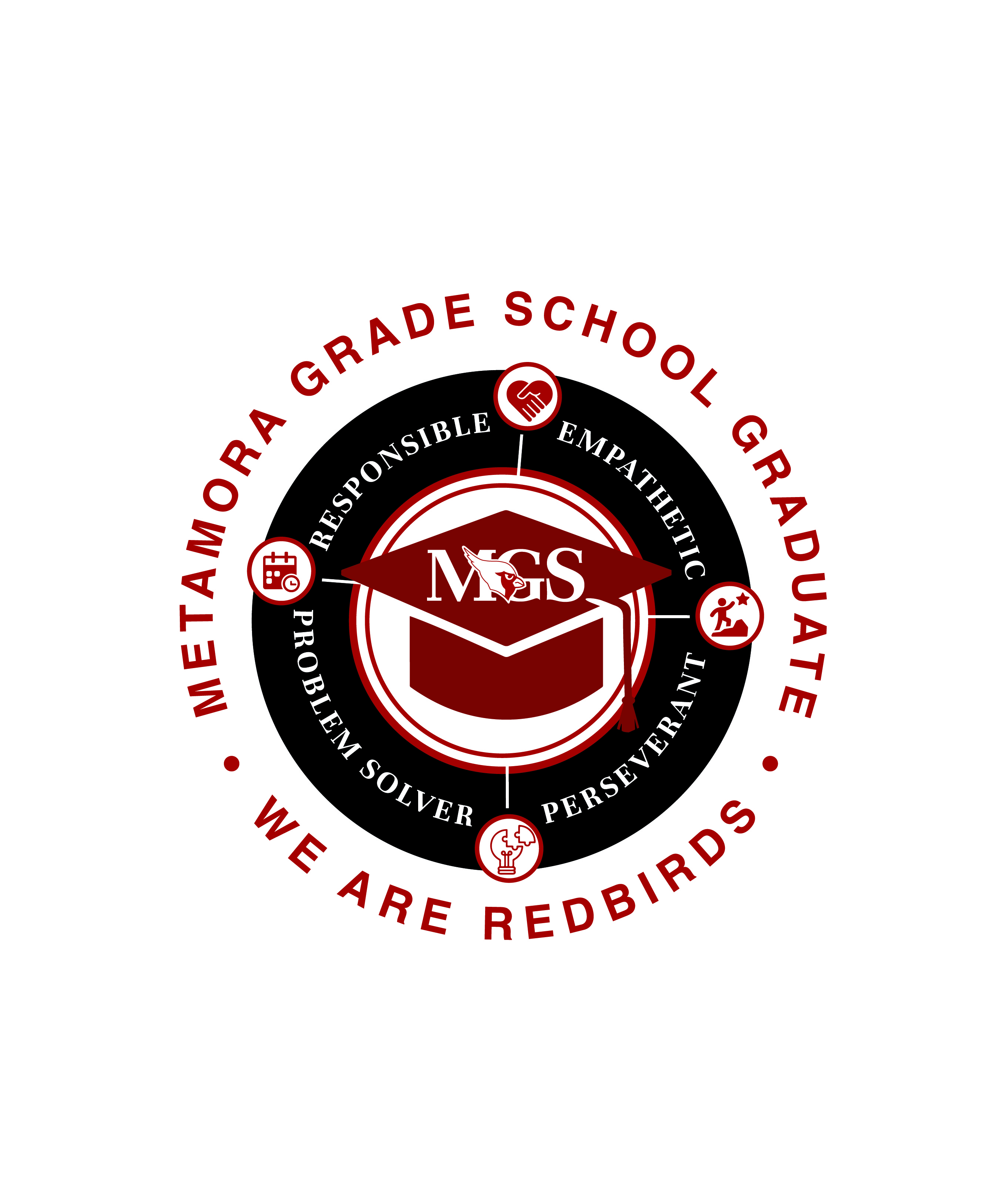 MGS Mission
The mission of Metamora Community Consolidated School District #1 is to develop physical, social, emotional and moral potential. Our school exists for the benefit of our children in partnership with parents and community to provide the resources to help our students attain that potential. We will assist our children in construction of knowledge, development of disciplined inquiry, and awareness of the value of learning for today and tomorrow.